How does the shown object point to a better world?
DRY TREE (DEAD)
Dur­ing my growth phase, my green was very pop­u­lar because it always gave me a fresh atmo­sphere, pro­tec­ted me from the scorch­ing heat and even served as pro­tec­tion when it rained. But when I star­ted to become fra­gile, I seemed to be of no use to any­one.
Indone­sian Ori­gin­al:
POHON KERING (MATI)
Dis­aat aku masih tum­buh menghi­jau sangat dis­ukai kar­ena selalu mem­beri suas­ana yang segar, melindungi dari panas terik, bahkan men­jadi tem­pat ber­te­duh dikala hujan. Namun dis­aat mulai rapuh aku seo­lah tidak ada faedahnya bagi siapa­pun.
This is how I imagine a better world:
The world must be thought of as a lush green tree that always gives cool­ness to all people.
Indone­sian Ori­gin­al:
Dunia harus diibar­atkan pohon rim­bun menghi­jau yang selalu mem­berik­an kese­jukan bagi semua insan.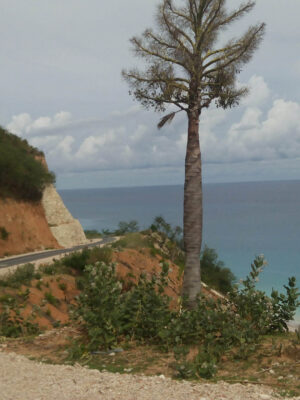 Xavier, Eban-Kefamenanu-NTT, Indonesia